On Location: 170th Annual St. Joe's Picnic for the Kids
August 9, 2019 @ 5:00 am

-

August 10, 2019 @ 12:00 am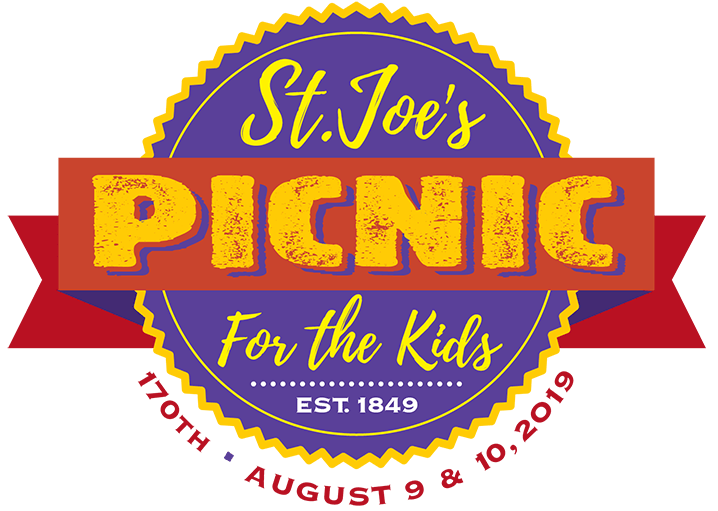 Friday, August 9th 5-11pm
Saturday, August 10th 12pm-Midnight

For 170 years, generations of friends and family gather every August for the annual Picnic at St. Joseph Children's Home to play games, visit, eat, drink, and volunteer. St. Joe's Picnic has a long history of supporting children in our community and continues to be one of the largest fundraising events in Kentucky!
St. Joe's Picnic For the Kids goes beyond the typical fundraiser by recruiting new foster parents, reuniting SJ alumni, and providing an inclusive and accessible space for the Louisville community. Every dollar given at St. Joe's Picnic support children who have survived abuse and neglect as well as continue St. Joe's mission of "Giving Children a Home."
St. Joe's Picnic For The Kids starts on Friday, August 9th at 5pm and will feature NEW! live music from Louisville's very own, The Crashers. According to lead singer, Mark Maxwell, "The Crashers have waited 30 years for this opportunity. I used to dream as a kid for my band to play this picnic and we will not disappoint! Don't miss out!" Food trucks, carnival rides, gambling booths, as well as St. Joe's Cornhole Tournament will also be featured Friday night.
Picnic continues Saturday, August 10th starting at noon and will feature old favorites such as fried chicken dinners sponsored by Applebee's, St. Patrick's Cake Booth, Blackjack, and more! Musical act, Rear View Mirror, will perform at 9pm.
Admission and parking are FREE. All food, beverages, rides, and activities require current year Picnic tickets. Avoid the ticket lines by pre-ordering them online at the ticket link above.
BIG THANKS to our presenting sponsors IBEW Local 369 Louisville, Kentucky and Kosair Charities. Check out the rest of this year's sponsors as well as find more info on parking, volunteering, and more at sjkids.org/picnic/.
For questions, comments, and concerns, please contact St. Joseph Children's Home at info@sjkids.org or call (502)-893-0241.
Lic. #0000688

Related Events