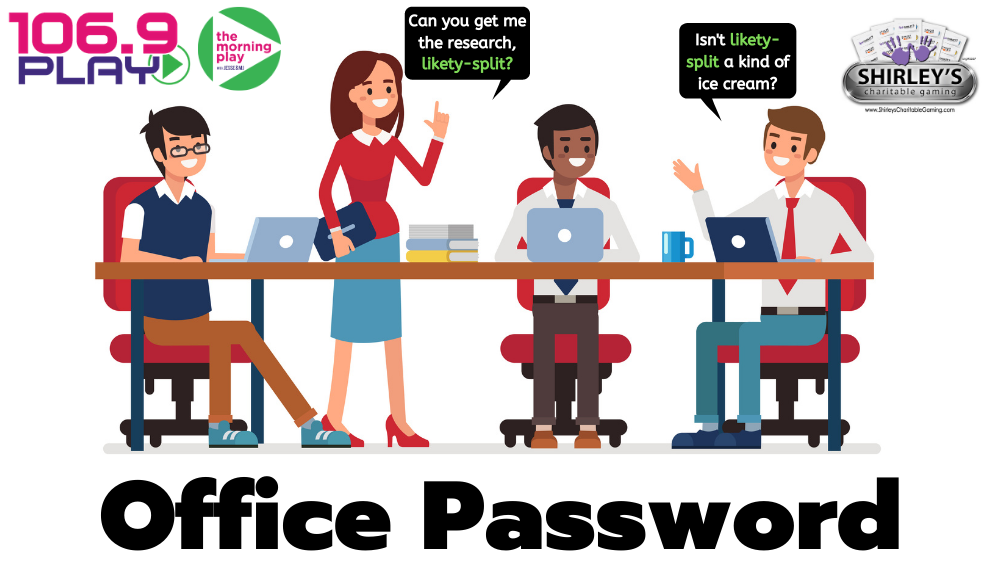 Play Office Password weekday mornings @ 9:05 on The Morning Play with Jesse & MJ!
When you hear the cue, call 571-1069 to play! We give you a password, then you have to decide if you want to guess it or if you want to call up an unsuspecting co-worker to get them to play. If they guess the password in 30 seconds or less, you win! BONUS- if you play with a co-worker, they win too! 
Guess the password correctly and win $20.00 in FREE playcodes to be used on-site at Shirley's Way Charitable Gaming! 
Disclaimer:  Casino's may be illegal in Kentucky, but you can always win cash at Shirley's Way Charitable Gaming! Play electronic gaming machines and win big!! 1069 Play's Office Password does not contain licensed gaming attendants….just wannabes…but Shirley's Way has licensed pros.