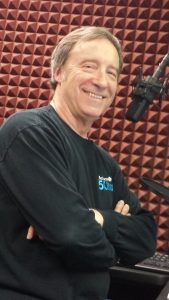 Who is Rick?
Rick Owen has been a familiar voice on the air and in commercial production for both Louisville and Cincinnati adult contemporary and classic hits formats for more than 25 years. A bass guitar player in his spare time who is active in his church and community, Rick has been the official afternoon drive voice for 106.9 since fall of 2013.
Come here to check out what Rick has going on in the afternoons!
Rick's Fan Page
Check out Rick's new fan page HERE!
Rick's Pics